Agritourism Stary Folwark
Welcome to Stary Folwark! Magical, idyllic agritourism located in Pietrzykowo. Our facility was created out of passion for delicious food, love of nature and the desire to celebrate special moments with our special guests.
The stylized facility is located in a spectacular manor park, within the adapted walls of a 19th century building. The 2 hectare manor layout also includes three stocked ponds, a courtyard surrounded by buildings and an impressive 10 hectares of meadows. This place is mesmerizing, like a time capsule taking you on a fascinating journey into the past. We are happy to welcome you here!
If you like resting in unusual places, discovering still new tourist regions of Poland you should decide on an unforgettable stay in Stary Folwark. We assure you that you will find here everything that you lack in a big city.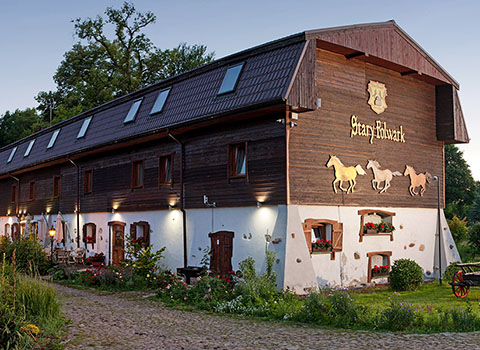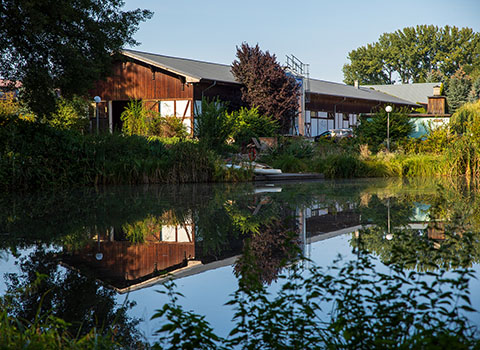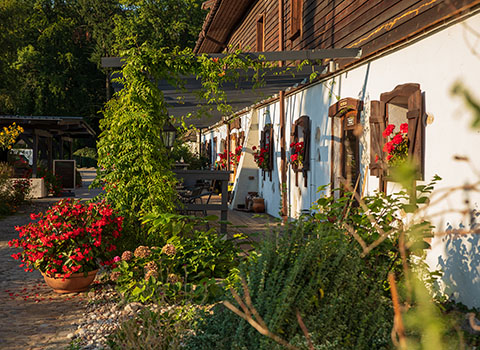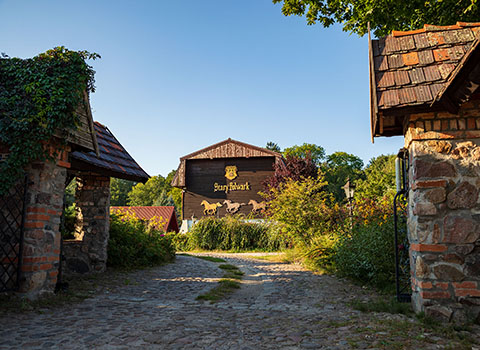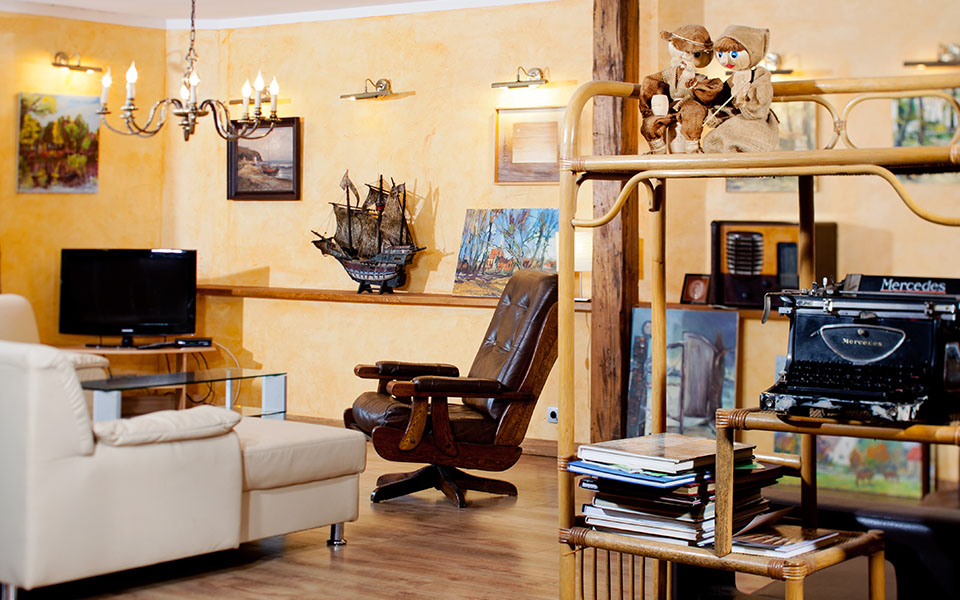 Accommodation in Pietrzykowo near Żary
Stary Folwark is an accommodation facility, which definitely stands out in the Lubusz province. Why? Guests love this place because of the high standard, as well as a great location. Only a few dozen minutes drive from here is the German border. This makes us a perfect base for exploring the beautiful surroundings, as well as a restful stop on a longer route during a business trip.
We offer our guests rooms equipped with wooden furniture, independent Dutch cottages in the woods and a luxury apartment for the discerning. Each of the facilities provides access to its own kitchenette and basic household appliances and electronics. It builds a pleasant atmosphere conducive to relaxation in natural surroundings, which you have been dreaming about all year!
Find out more
With us you will not only sleep, relax your body and reset your thoughts, but also eat deliciously. Refined and at the same time homely restaurant in Stary Folwark means delicious, nutritious home cuisine to which we all long. Do you like traditional flavors in an elegant edition? With us you will enjoy the best snacks, main courses and desserts. We are pleased to treat you:
bread baked in a traditional way,
cold meat from our own smokehouse,
original lard,
hand-made cheeses,
fresh milk and eggs
and many other specialties prepared with the heart..
We serve delicious main courses. When composing the menu, we take into account seasonal ingredients as well as our guests' expectations. We will surely satisfy your appetite for something delicious! The chef's original recipes include aromatic mushroom sauces, roast goose, perfectly prepared venison. We also have a menu for people on a gluten-free diet, vegetarians and children.
Our dishes are also served as take-away. You can also order occasional catering from us for holidays or parties – now the unique taste and aroma will accompany you to the places that are close to your heart.
Get to know our restaurant
Special events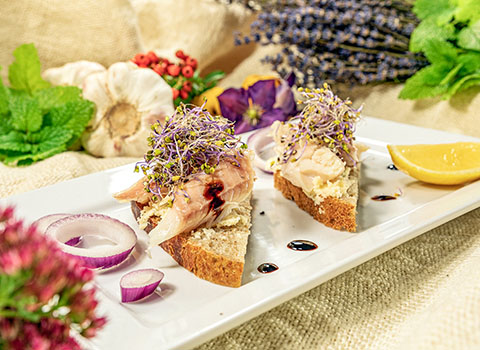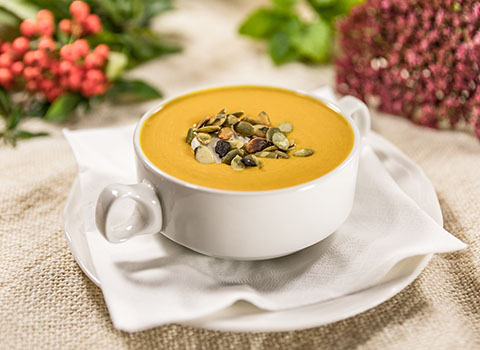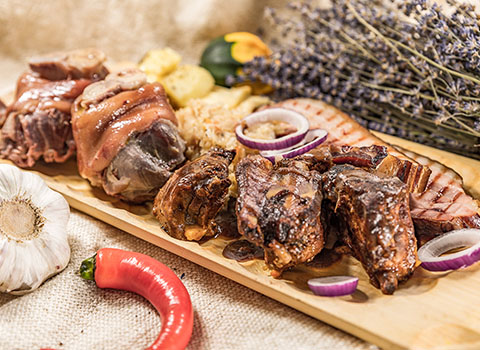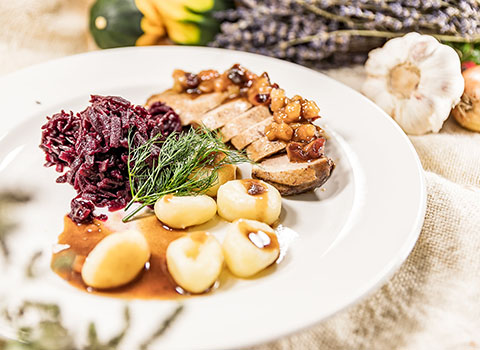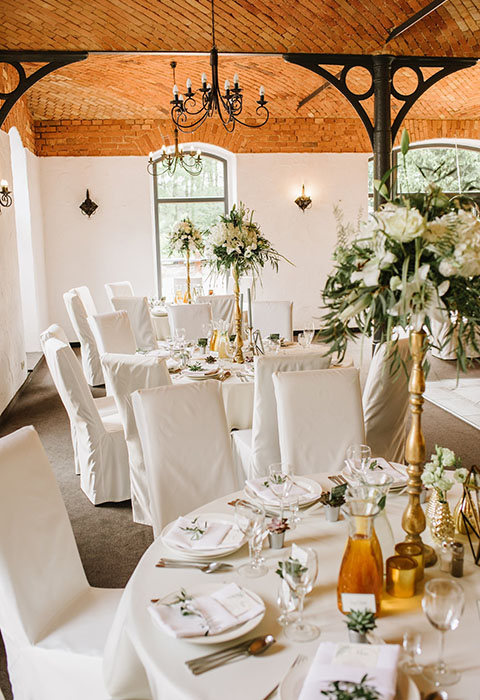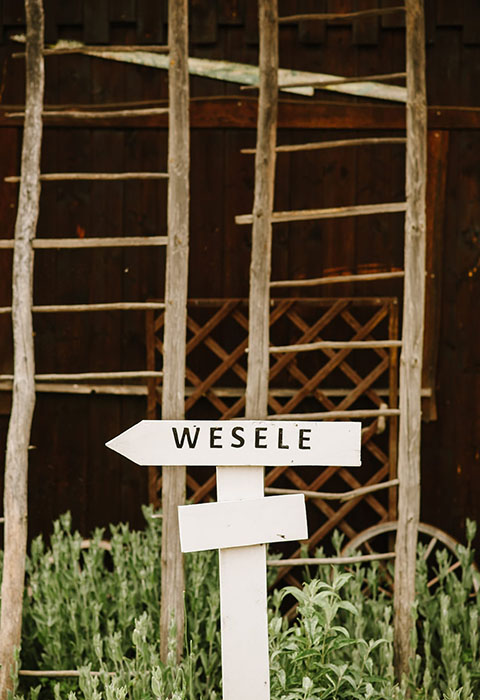 The walls of Stary Folwark are a perfect place to organize a special event – family or corporate. We invite young couples looking for a perfect room for a wedding, as well as companies planning integration meetings, conferences or trainings. We have perfectly organized infrastructure to arrange:
surprise parties,
hen and stag parties,
birthdays and name days,
alumni reunions,
proms,
Oktoberfest, Hubertus, New Year's Eve, holidays
and many others requiring a special setting.
Our team will take care of decorating the room, arranging the menu, and even providing your guests with additional attractions (photo booth, photo session, etc.).
Organize a Wedding
Organize a Party
The unique location of Stary Folwark encourages to active recreation. The word "boredom" does not exist here! Due to the fact that we are close to both mountains and water, we run the hotel all year round. And we assure you that it is beautiful here both in the summer and in the winter!
Our guests can use the water equipment on the nearby pond, rent bicycles, relax in the Russian banya, and the youngest can go crazy in the playroom. Everyone has access to a grill, board games, mini-bar and a library with a reading corner. For guests are also waiting at the stud with indoor riding school and paddocks
Agritourism Stary Folwark is a dream place to rest in silence, away from the worldly affairs and noise of the big city. Whether you come to us for one night or stay longer – we are sure you will want to come back!.
Explore our attractions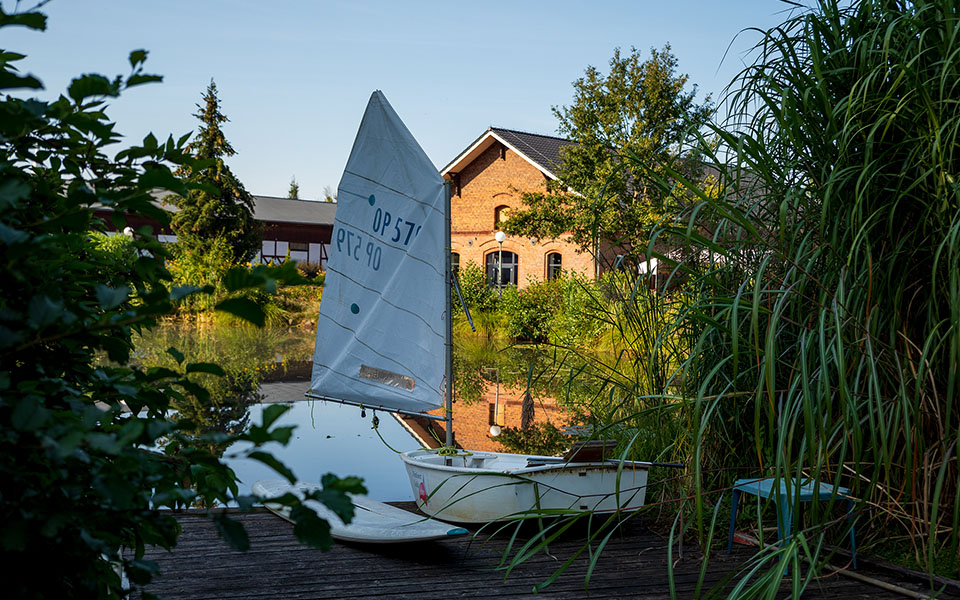 We are at your service
Do you have any questions?
Feel free to contact us