Organization of weddings in Lubuskie
Do you dream about organizing a wedding and reception that will be remembered by legends for many years and each of the guests will keep fond memories? We invite you to magical Stary Folwark – an extremely climatic place with soul, which is famous for its great hospitality.
Our facility is kept in a very pleasant countryside atmosphere, which makes it perfect for a rustic or idyllic wedding. It also provides many attractions and a great time for a hen night or a bachelor party. We have extensive experience in planning and handling such events, so we assure you that we will do everything to make your dream day will always remain in the memory of family and friends.
Our photographer can take care of the preservation of your memories. He will take care of an elegant wedding day reportage and organize a thematic outdoor session. Participation in it can be a wonderful gift for the newlyweds.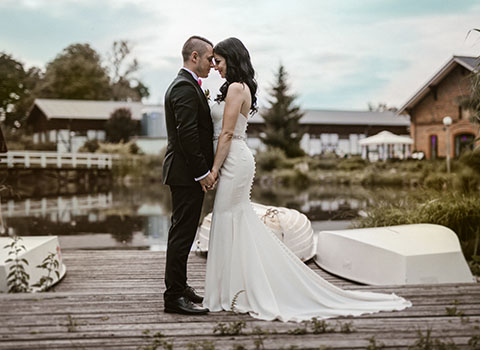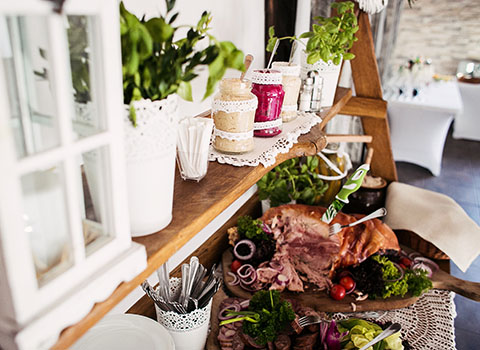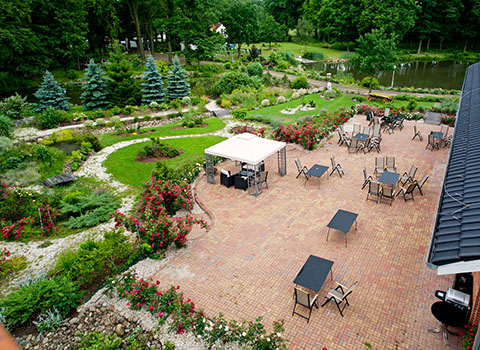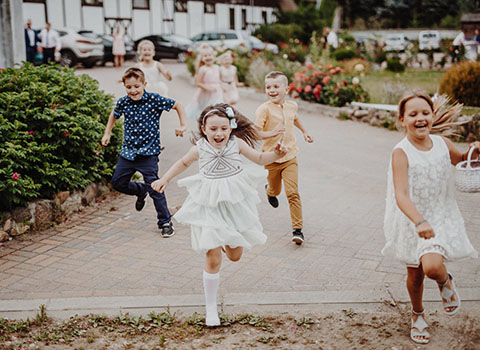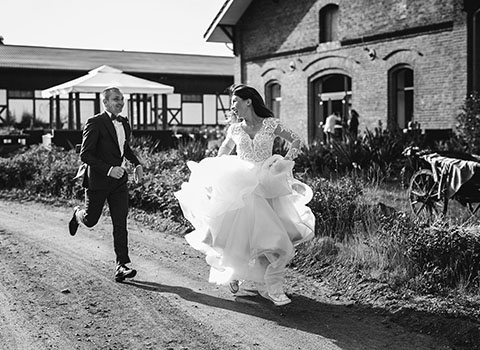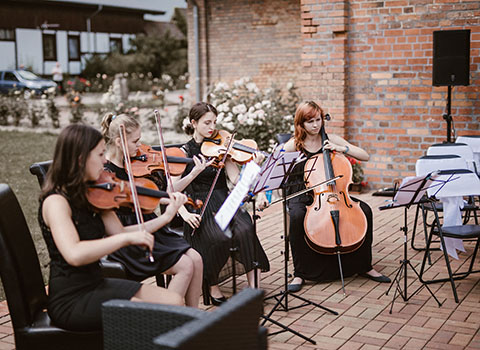 Wedding hall in Zary – Stary Folwark
Our wedding hall in Zary is one of the most beautiful in the area. We are famous for our exceptionally tasty cuisine, professional event services as well as extensive accommodation and entertainment facilities. Here, no party ends before midnight and guests can enjoy themselves till dawn!
Definitely worth entrusting us to organize a beautiful wedding and extending the fun of the amendment, because:
there is a Banquet Hall with an area of 300m2, which provides space to dance and play for 130 people,
there is a possibility to order a photobudka,
For newlyweds we offer a beautiful apartment, we decide on the menu for the event – our chef adapts to the requests of the bride and groom, but also himself is willing to provide tips on setting the meals. We especially recommend our brewed beer and cheese boards,
weddings during the week are cheaper!
Our experienced team watches over the proper, undisturbed course of the event. For years young couples from Żary entrust them with organizing their weddings. We are open to make all your dreams come true, that is why it is possible to organize a wedding ceremony with the participation of a government official on the premises and outside, in the manor park surroundings.
We know that organizing a wedding also involves a number of other activities and decisions to be made. That's why we provide your guests with plenty of accommodation in the Spichlerz guest house. If they have to travel quite a distance to get to the reception, afterwards they will be able to sleep comfortably in our apartments.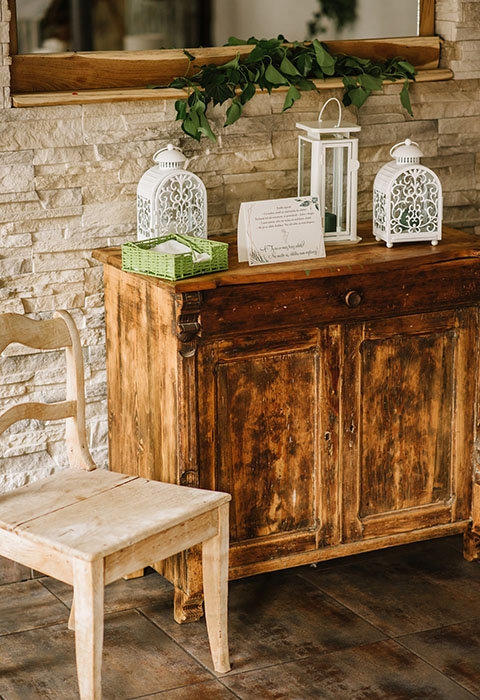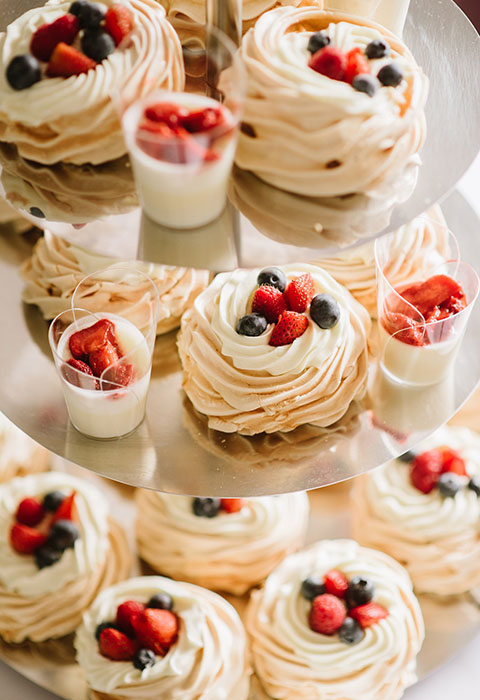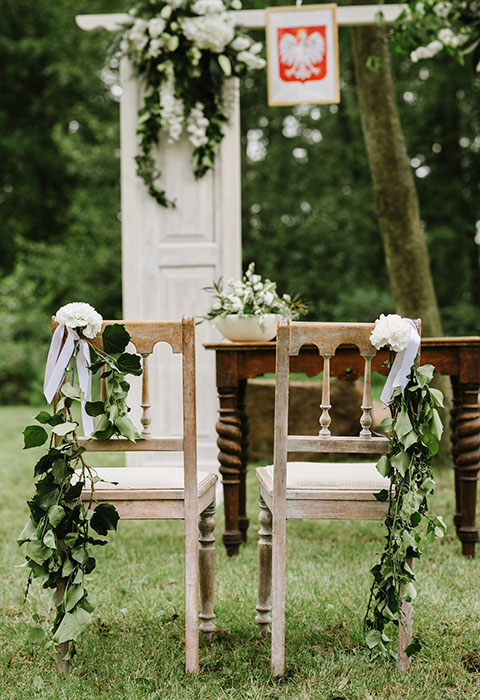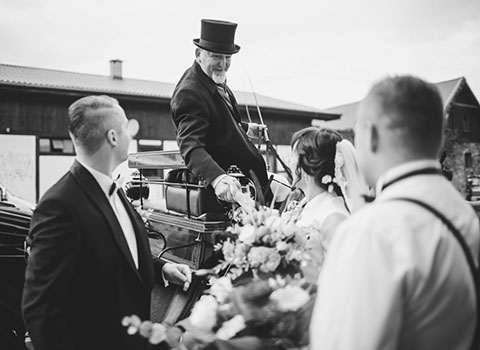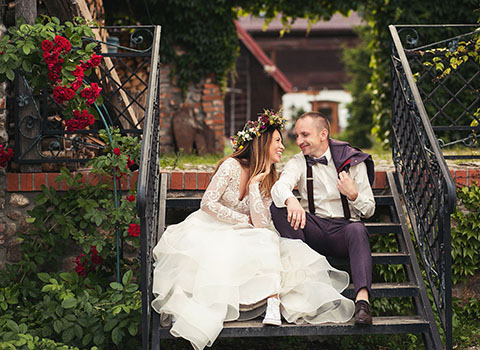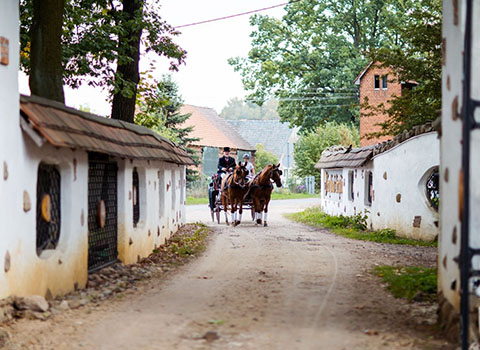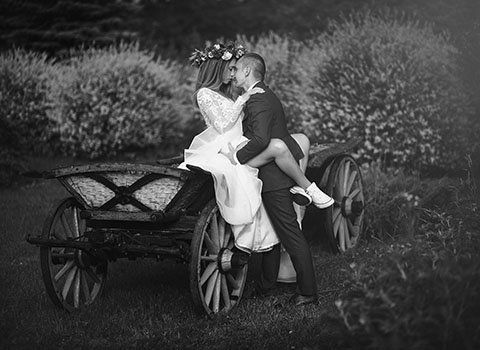 Maximum number of people:
Banqueting Hall – 130 people
Pub – 30 people
Forest House – 30 people
Outdoor nuptials – 300 persons
Accommodation available on site:
Three 2-person suites
Two apartments for 3 persons
Three apartments for 4 persons
One apartment for 6 people
Weekend cottage for 4 people
Four Dutch cottages for 6 people
If the wedding is only with us
Are you looking for a unique wedding hall?
Ask us about the free date.
Our Wedding Consultant is at your disposal