Stary Folwark is incredibly friendly towards people and animals. It is hard to imagine real agrotourism without the presence of quadrupeds.
We have a stud farm – a place where you can hear the neighing of beautiful specimens and the smell of straw pleasantly irritates the nostrils. Not only do we organise rides in the dressage hall, paddock or in the field, but first of all we run a boarding house for horses.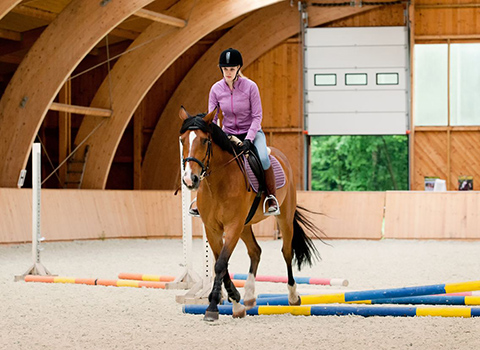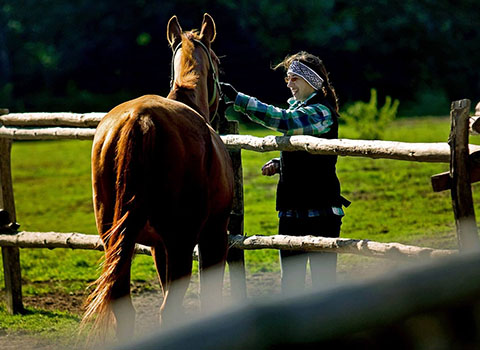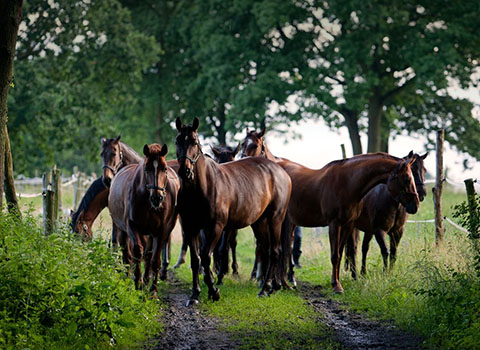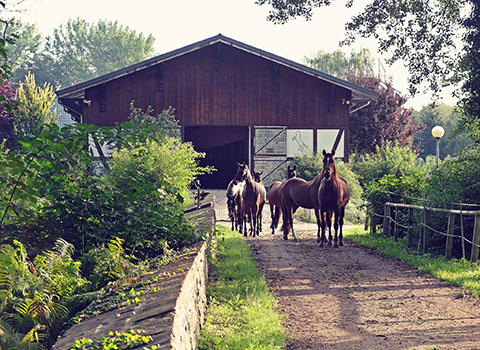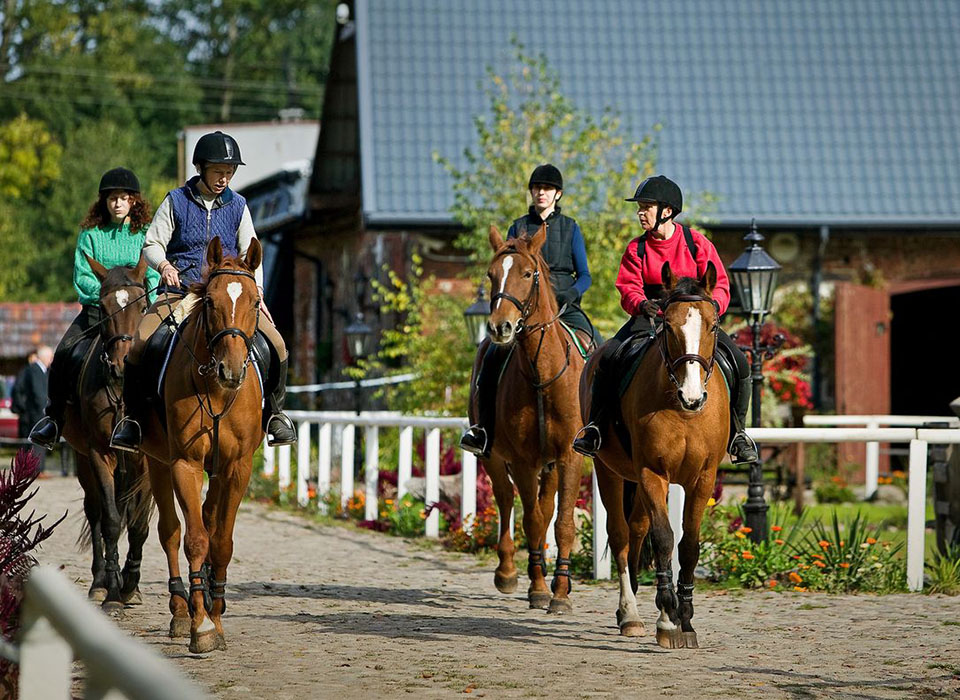 If you are dreaming of a riding holiday, you can take advantage of our "Riding for the demanding" stay package. It is an offer for those craving new experiences and contact with nature, for those who want to train under the supervision of a trusted instructor and learn modern riding techniques. We preser an individual approach to the needs of our charges, therefore you can count on many valuable remarks on correcting the saddle, correct positioning in the saddle and other technical aspects.
Time spent with us means communing with animals and nature. You ride not only in the paddock, but also go for relaxing rides to the beautiful nearby forests. Rides can be a few hours or a whole day with refreshments and a rest stop.
Gain new riding skills or improve your technique under the guidance of qualified instructors. We put beautiful, well-maintained, adult- and child-friendly horses at your disposal.
Our horse boarding house was established out of love for animals and the desire to support owners of four-legged animals in comprehensive care for them. Horses are friendly, beautiful animals, but they need proper care and exercise. With us they will get the best! Access to an indoor arena and vast green areas, just perfect for calm rides and wild gallops.
Under the care of our caring staff your horse will be healthy, strong and safe. Our caretakers are fully committed to the care of animals, and at the same time responsible and loving their profession.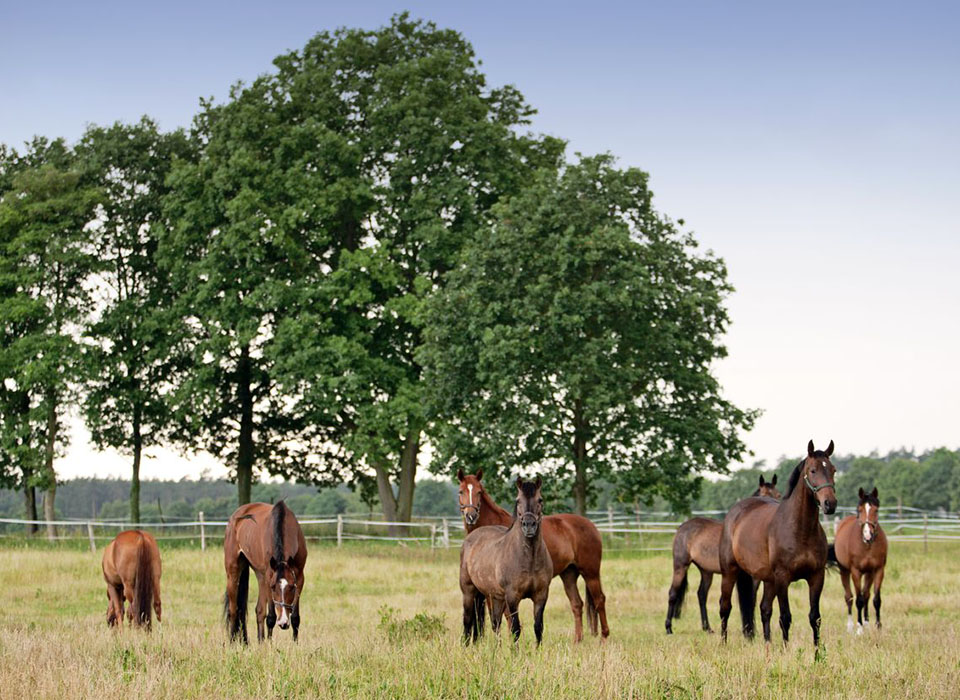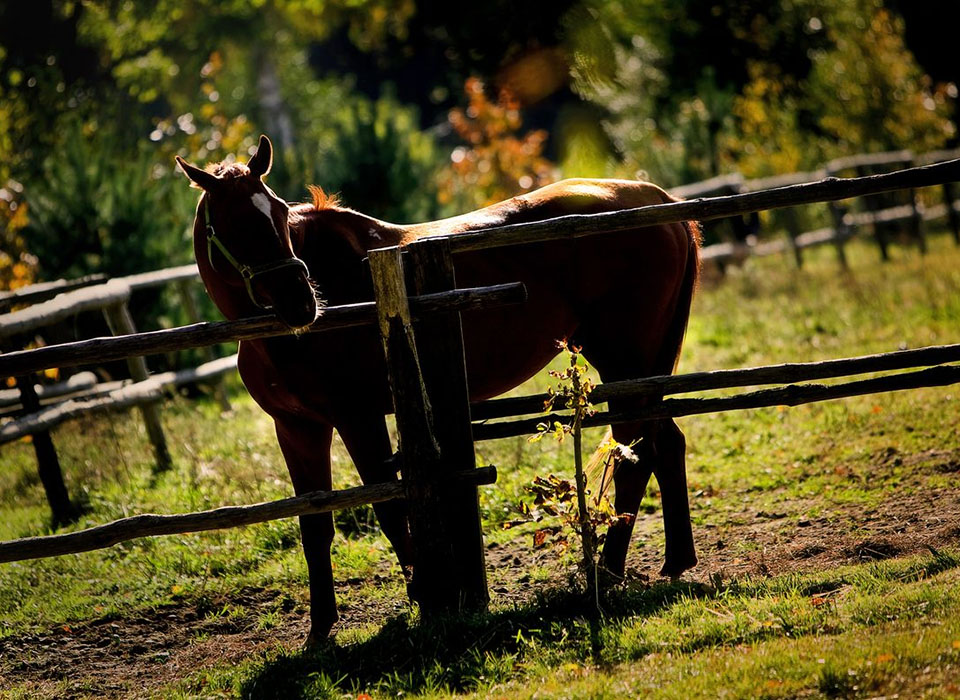 The beautiful Old Farm is always close to nature. We are surrounded by unique beech forests and lakes and we are happy to use this potential. Apart from the stud farm we also organise numerous special events, including the old Polish Hubertus celebration, which has been the most important hunting holiday for centuries. You are welcome!
Do you want to learn how to ride?
Looking for a place for your horse?
Feel free to contact us